Is this the end of Facebook for small businesses?
Updated: Jan 8
UPDATE: This blog post was originally written way back in January 2018 when Facebook first announced that they were changing their algorithm. It was a total shock to the system for small businesses and online marketers who had been using Facebook to reach their customers and promote their products/services online.
All of a sudden, if you wanted your posts to reach your audience - you had to pay for it.
In 2020, Facebook is making it harder than ever to promote your business on their platform, but all is not lost. In this post, I am going to share my top tips on how to get around the Facebook algorithm.
So Facebook made a pretty big announcement today. It's "bringing people closer together".
What on earth does that mean?
Well for small businesses and start-ups its not great.
Here's why -
1. Conversations = good, talking at you = bad
Ok, so we always knew this deep down. The best content we can post as a small business is one that drives conversation. But as businesses we almost always talk at you - telling you about our latest greatest thing. Facebook says 'down with that sort of thing'. Facebook will favour content that promotes back and forth conversation (the holy grail of small business posts).
2. Content from your mammy will get priority - fair enough!
Posts from friends and family will be shown more, and public content from pages will be shown less. Even video.
3. People must actively opt to see your content first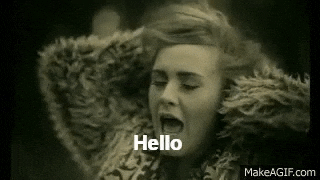 People can still see your content at the top of their news feed if they actively choose to see your content first - likelihood of this happening for small businesses - teeny tiny!
4. Click bait is dead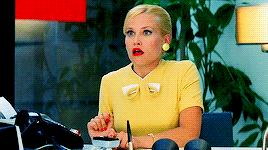 Click bait is content that encourages you to comment on, like or share a post but does not encourage a back and forth conversation. The big loser here is the competition.
Like, share and comment competitions have always been a thorn in Facebook's side. Facebook has always discouraged them but this is putting a line in the sand, it sounds like the days of Facebook competitions could be coming to an abrupt end. (I am partial to a nice Facebook competition)
Can Bruce Willis save you?
Probably not, but there are a few things you can do for your small business or startup. Facebook has been an amazing resource for new businesses, now we need to find new ways to maximise the audience potential. Here's a few pointers to stay ahead of the game.
1. Facebook live is still a hero.
Facebook live gets on average 6 times more engagement than regular videos and I've seen 10 times more engagement than regular posts.
So get live! (I would have done this today but I look a mess - damn it!, so you're getting a blog instead)
My Facebook live video on how to create a marketing plan that works got way more reach and engagement than any of my standard posts or videos.
2. Create a group - now!
Facebook groups naturally allow for more back and forth conversation. Any member of the group can post and contribute but you as a business can still prompt conversation. It may be more time consuming but this is likely to be the best way to get engagement and traction on Facebook.
I've been meaning to do this for ages so this is the kick in the butt I needed - join my new group peeps!
Here's how to create a linked group to your existing Facebook page.
3. Create Facebook events
Events will still be promoted by Facebook, particularly for local businesses. Events are probably one of the most underused tactics in Facebook by local businesses. This will only get bigger (an app called Local is on it's way from Facebook that promises to be really engaging)
4. Quality content over quantity
Forget about scheduling reams of posts that are meaningless and lets face it, get you little or no real engagement anyway. Think about conversation provoking content. Spend time to understand the kind of content that your prospects want to engage with and spend time making it worth their while to read. Make sure you are there to respond and ask questions back.
5. Trial some advertising
Facebook continues to be a really good platform for paid advertising. You can do some really specific and valuable targeting, if you know your target audience. Start with a very small budget and trial different ads and audiences until you start getting the results you want. Understand how much you can afford to spend to generate a sale. There's no point in spending €100 on adverts to make €50 in sales. However, starting off there is a little trial and error that can be worth the investment.
6. Change your follower settings
You can change your preferences for pages that you follow, so that you see their content first in your newsfeed (up to a limit of about 30 pages). You can do it from the top of your page, when you hover over the "following" button.
You could also ask you followers to do this for your page, but I'm just not sure about that, it just seems a bit desperate (I mean of course you should do it for my Digiyell Facebook page though, seriously, do it. Now).
Prognosis -
It's not great, but there are things you can do. Armageddon, I don't think so, but it certainly just made getting through on Facebook just that bit harder (and more expensive).
To get more updates from me on all things marketing, sign up to my mailing list (I promise you will only ever get content that will be valuable to your business)
If you have any suggestions that can help, do share! We can all help each other.
All the very best.
Michelle